October – did you say PUMPKINS?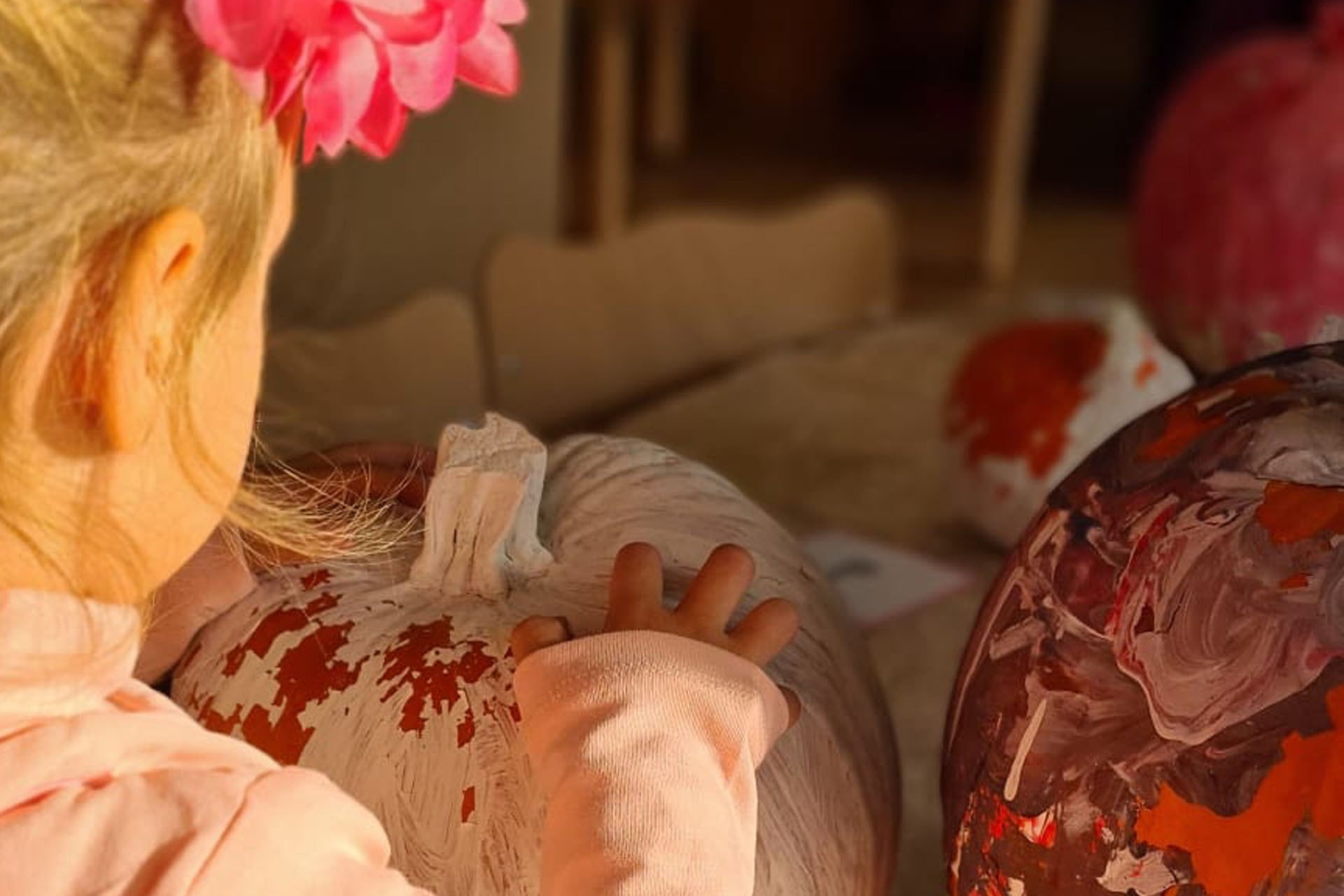 What does the month of October make you think about? Autumn, with its shades of yellow, orange, red, purple, and brown and its beautiful foliage, for sure. But the thought of autumn is not only this – we bet many of us are waiting for this period of the year to bring into their house the undisputed star of the month of October: the pumpkin!
There are plenty of varieties of Pumpkins, especially in the US, where they are the well-known symbol of Halloween. However, also in Italy we can find many species of this special vegetable, which has always been a strong presence in our culinary tradition and, in the last decade or so, it has also been used for the celebration of Halloween, a festivity which has been adopted from the countries overseas.
At the British Kindergarten, we give large space to pumpkins during the month of October. Parents brought to classes different types of pumpkins: eatable, non-eatable, small, huge ones, green, yellow, orange…so many varieties to discover, the kids did not know that a pumpkin could have so many shapes, colors, textures and sizes!
But still… we wanted to put some creativity into this exploration, to transform the pumpkin into something fun, yet educational.
What did we do?
We started with decorating and coloring the pumpkins, an activity that develops critical thinking skills in little children: having them draw a design before carving on them will allow them to think critically about how they will approach their art.
The kids unleashed all their creativity by painting and decorating the different pumpkins we had in the class…then we decided to go for an "out of the box" activity: Halloween is characterized by dark, spooky colors…typically black and orange are the symbols of this American festivity…but what if we were to think about Halloween with lighter, happier and more serene colors? What would it be like?
Kids came out with an alternative and original version of Halloween: the pink Halloween!
Children selected the soft colors and created a different -less spooky- pink pumpkin with a splash of purple and black.
And after coloring and decorating…what's best than exploring what's inside the pumpkins? A new world to be discovered for our kids…kids have got to know the various kinds of pumpkins, thy have surely eaten it at home in risotto, soups, etc…but do they know how they look like from the inside? Separating the pumpkin seeds from the pumpkin guts can be a fun sensory experience for many children, especially those who like slime, so let's get started and explore with our hands!
The month of October is ended, and the class is full of decorated pumpkins. So, what's next?
First of all, we made an art exhibition with all the colored pumpkins, and after that we decided to do a small market, to sell these magnificent pieces of art: such beauties could not remain hidden in our classes J